MTABC Fireworks Extravaganza on Saturday, July 4, 2020
Your support is needed more than ever for this event to continue.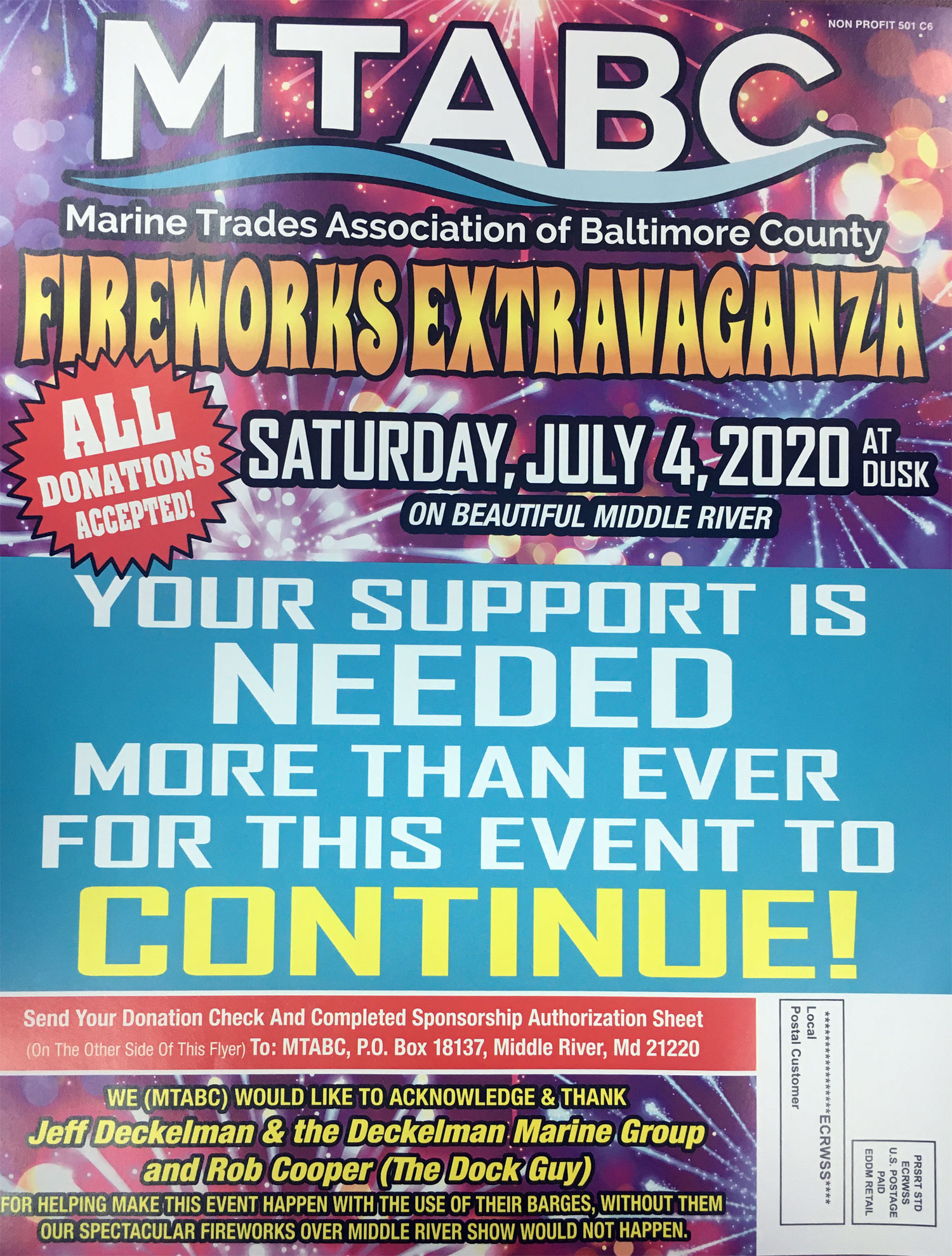 MTABC was able to reignite the fireworks over Middle River in 2019 with the help of donations from the community and local businesses. The community's support will be needed again this year to make this a spectacular event. The fireworks will go off on Saturday, July 4, 2020.
Send your donation check and sponsorship authorization form to the address below.
MTABC
P.O. BOX 18137
MIDDLE RIVER, MD 21220
To make an online donation, please visit the MTABC website at https://mtabc.org/your-support-is-needed-for-the-2020-fireworks-show/
MTABC would like to thank Jeff Deckelman & the Deckleman Marine Group as well as Rob Cooper (The Dock Guy) for their generosity in donating the use of a barges for our spectacular fireworks over Middle River show!
For more information, call us at 410-335-7000.