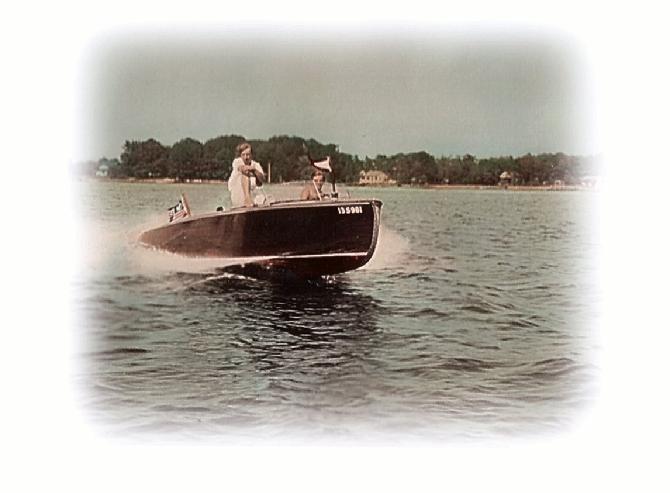 "Lady X" Circa 1945 Built and Captained by Ed and Len
(This boat was sold for $300 which was used to found Maryland Marine Manufacturing, Co.)
Maryland Marina, located in Middle River on the Chesapeake Bay, started its operation in May of 1946. It was founded by Edward J. Miskiewicz*, his brother, Leonard J. Myskiewicz*, and their father, Felix F. Myskiewicz*. It began as a small boat manufacturing plant under the name of Maryland Marine Manufacturing Company which built small rowboats for Montgomery Wards, Sears & Roebuck as well as the general public. The business also produced Lightning class sailboats. Throughout the 1950's and 1960's manufacturing was scaled back in favor of the development of the marina and its ancillary uses. In 1967 the final rowboat rolled off the assembly line.
In the 1960's, David F. Myskiewicz (son of Len) and Wayne E. Miskiewicz (son of Ed) joined the business full time. In the mid 70's, the marina expanded to its current 360 slips. In the late 70's and the early 80's, Ed's other two sons, Mark and Brian, joined the business full time. By the mid 1980's these four individuals of the third generation, assumed ownership and control of the business.
Over the course of the late 80's and early 90's all of Wayne's and Dave's daughters saw duty at the marina with Christina Wolf, Wayne's oldest daughter, remaining full time to mark the fourth generation of family to participate. Every once in a while you may find a member of the fifth generation visiting their mom, Chrissy, at work.
In 1988 Maryland Marina turned its efforts away from new boat sales to upgrading and improving its facilities and equipment. A major expansion occurred in 1992 with the opening of a restaurant called the Wild Duck Cafe which became a very popular boating destination. In 2012 A new generation of hospitality began with the re-opening of the restaurant now known as Sunset Cove.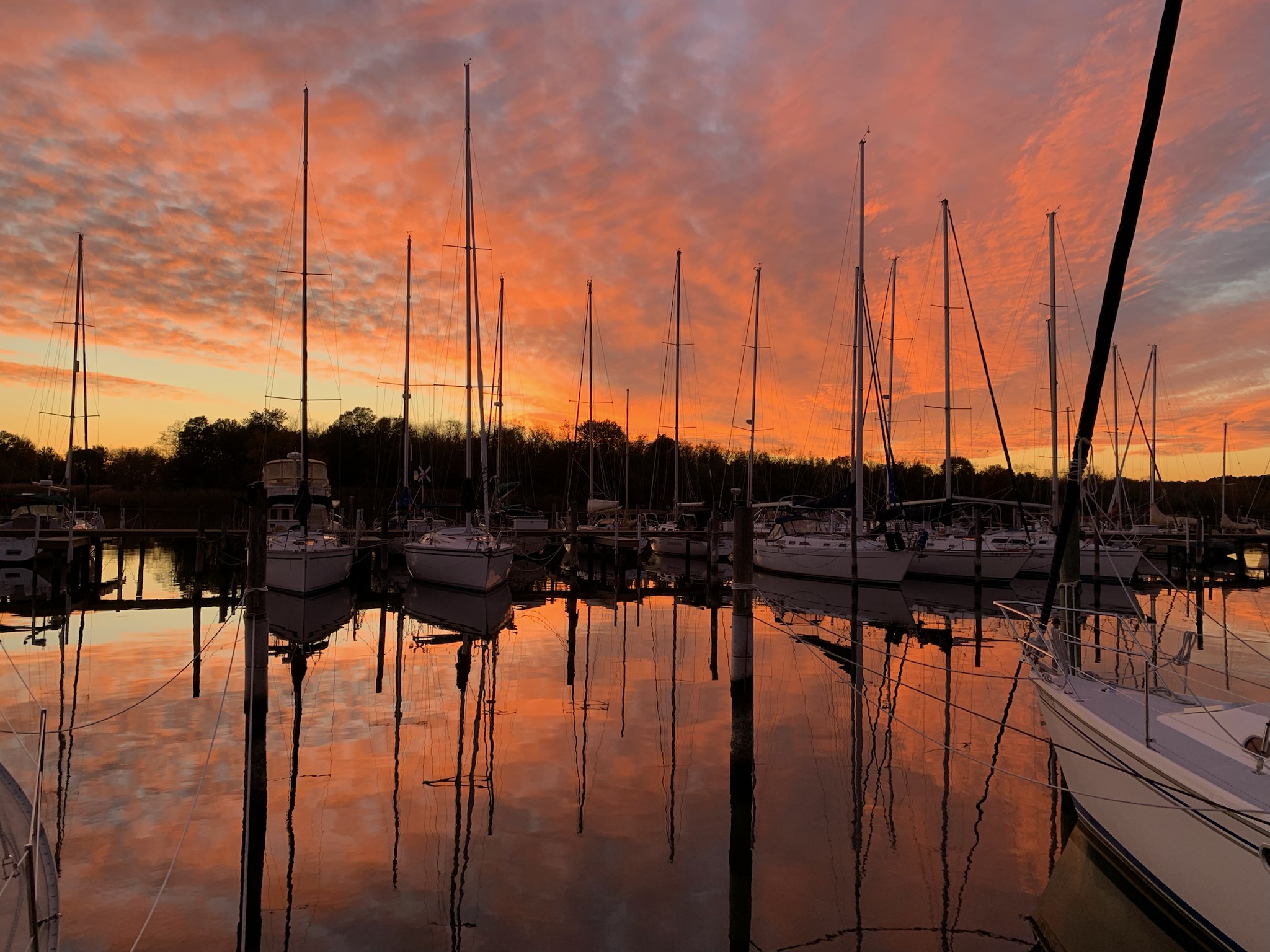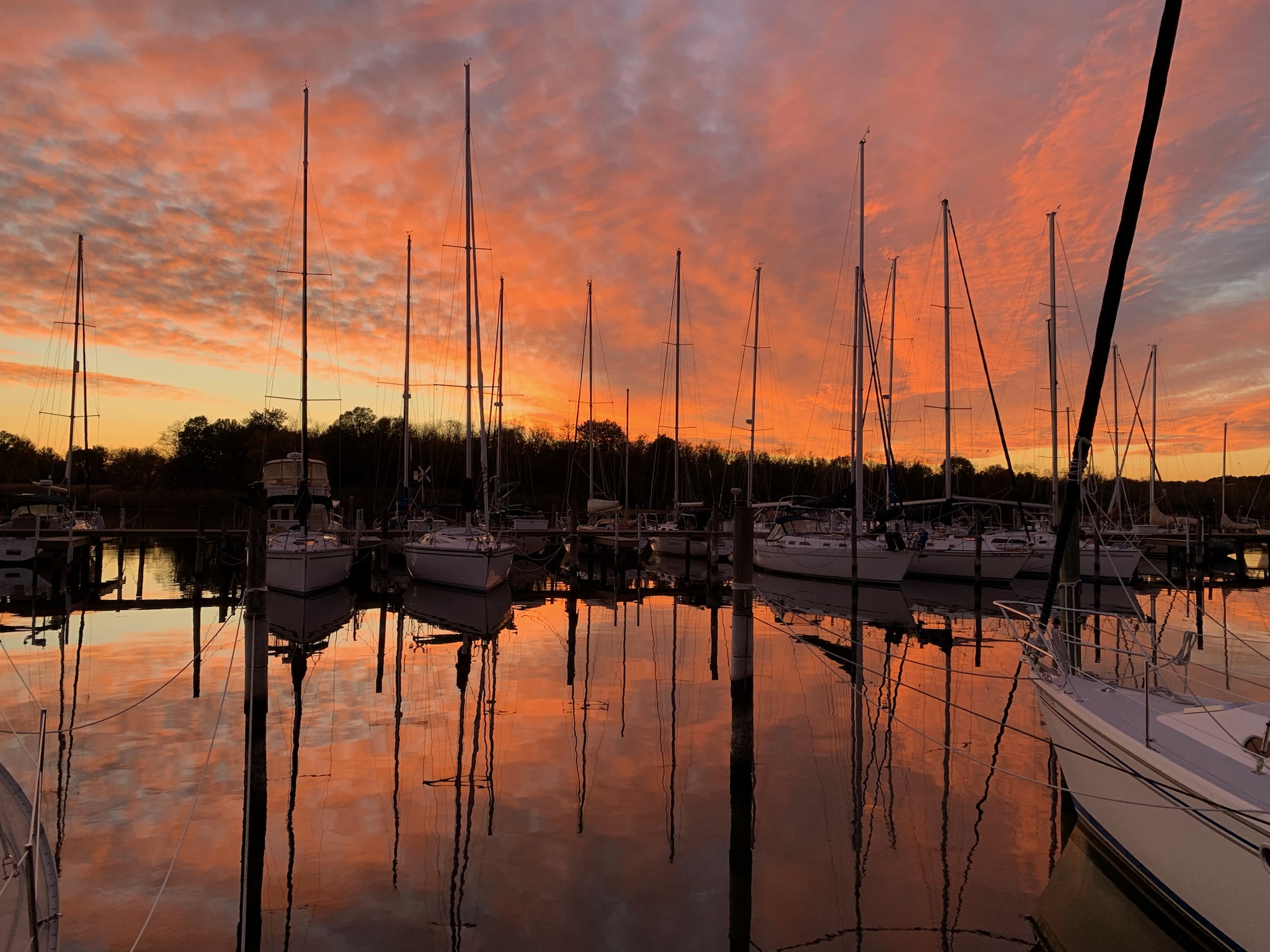 Maryland Marina boasts over 72 years of continuous operation under the management of four generations. The family looks forward to many more years of serving the community and the boating public.
*Yes, the spellings are accurate!